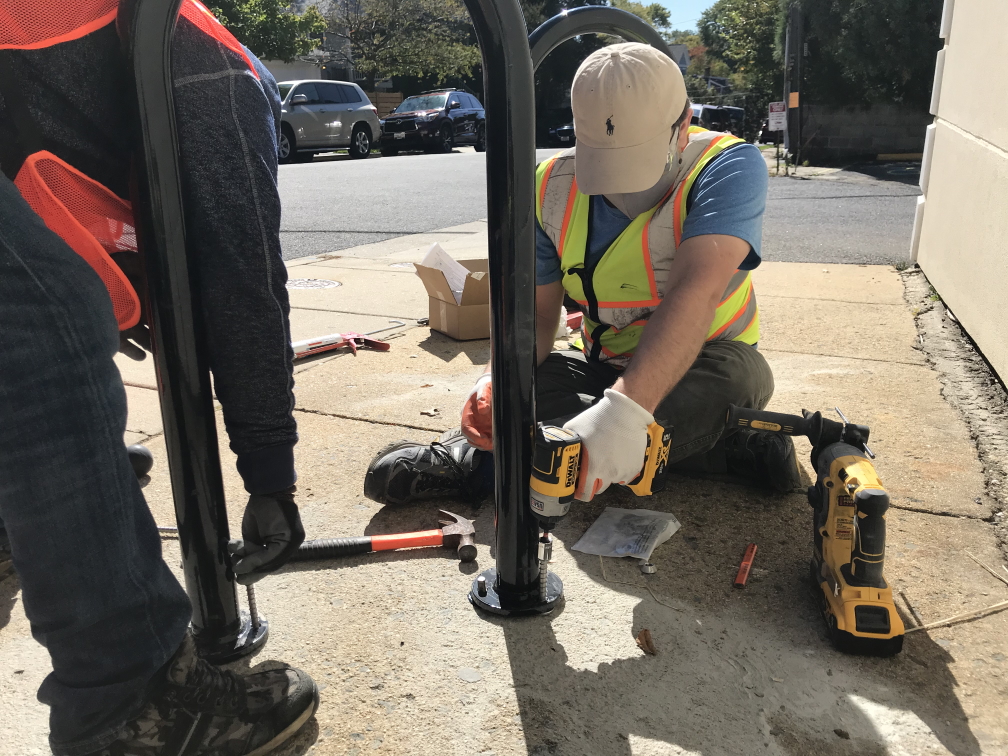 MetroBike is an installer of flange-mounted bike racks in the Washington, D.C. region. We use the bicycle industry's installation best practices to ensure your racks will be useful for many years to come.
MetroBike can assist you with site planning, selection of the rack to best suit your design and material needs, proper spacing, and installation. The fasteners we use will resist rust and be theft-deterrent.
At MetroBike, we're bike people encouraging more people to bike.
Contact us today to discuss your needs.